We have fields, forests and the sea.
Calluses on our hardworking hands.
We have reason and strong will.
We can and are willing to act.
/Gunta Ristameca/
My sincere greetings to you on the Proclamation Day of the Republic of Latvia! Let's remember that Latvia is not only our beautiful nature – forests, lakes, rivers, and sea, but also people and their good deeds.
105 years ago, on November 18, Latvia became a free, independent country. Today, I wish you to be free in your choices and independent from the surrounding circumstances, as well as the courage to implement your most daring ideas here in Latvia!
Yours sincerely,
Roman Vdovychenko
Chairman of the Board
NewFuels RSEZ SIA
Energy Resources CHP RSEZ SIA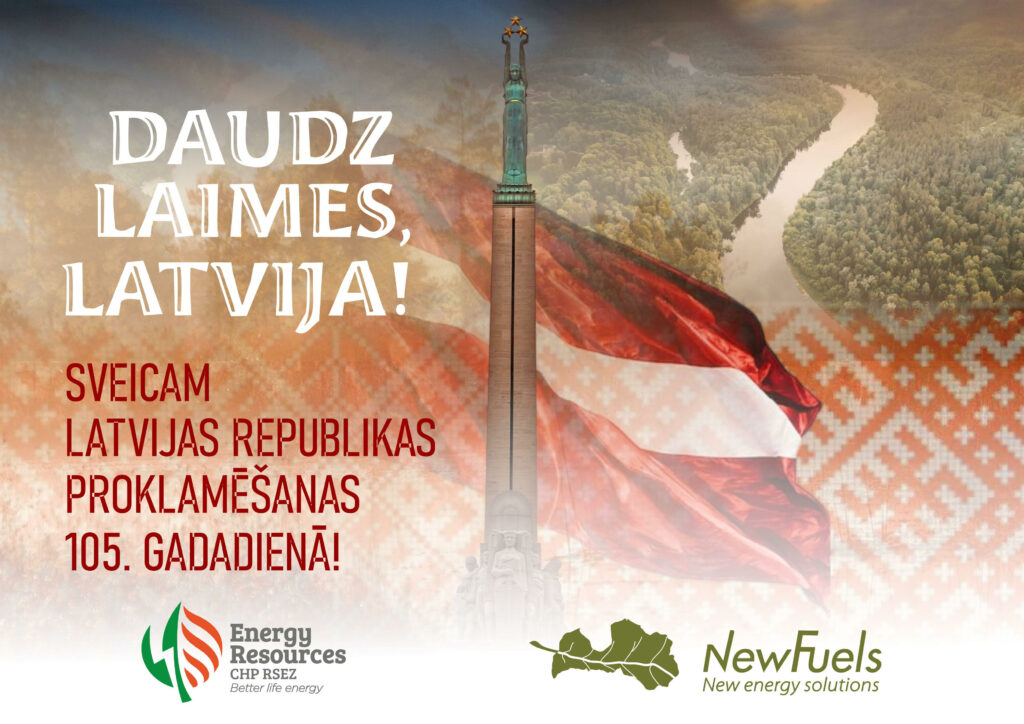 Greetings