May Your holidays be happy days,
Filled with love and laughter.
And may each day bring joy Your way
In the year that follows after!
Quietly and imperceptibly, the holiday time has come, full of joy, pleasant surprises and family warmth.
And although the outgoing year was full of challenges, in spite of everything, after joint labors, we can enjoy the results and look with hope to a bright future. A new beginning and the expectation of the very best is what comes to mind when you think about the coming of the New Year. This is the time for opening new horizons and realizing desires, restoring strength and self-confidence. I wish everyone to be filled with love and joy and share them both on holidays and on weekdays. Let miracles, small and large, happen that you can share with your loved ones.
May the New Year be filled with inspiration, energy and good luck! May the courage and dexterity of the tiger help to realize all dreams and intentions!
Happy Holidays!
Yours sincerely,
Roman Vdovychenko
Chairman of the Board
NewFuels RSEZ SIA
Energy Resources CHP RSEZ SIA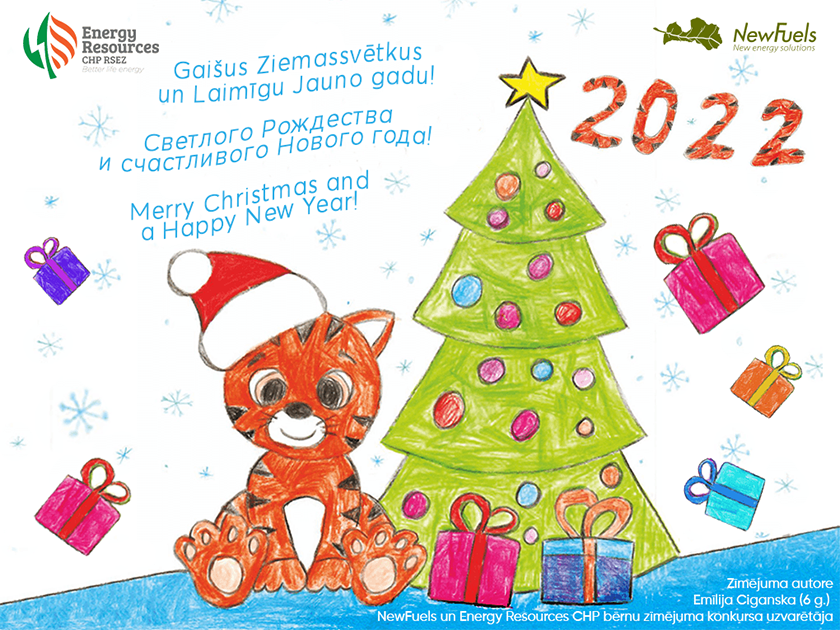 Greetings