May we have a spark in our eyes and warmth in our souls, and may our loved ones be healthy in the New Year.
Let ourselves dream and make plans despite and in defiance of challenges…
Let's fulfil the promises we make to ourselves and may we have enough persistence to do so;
May we find time to see the starry skies and make a wish;
May an angel guard us on our path, may we feel the support of our partners in business, and may we always have someone to love us and wait for us at home…
May we feel love for ourselves, other people, and this big and wonderful world.
May the New Year be peaceful and happy.
Yours sincerely,
Roman Vdovychenko
Chairman of the Board
NewFuels RSEZ SIA
Energy Resources CHP RSEZ SIA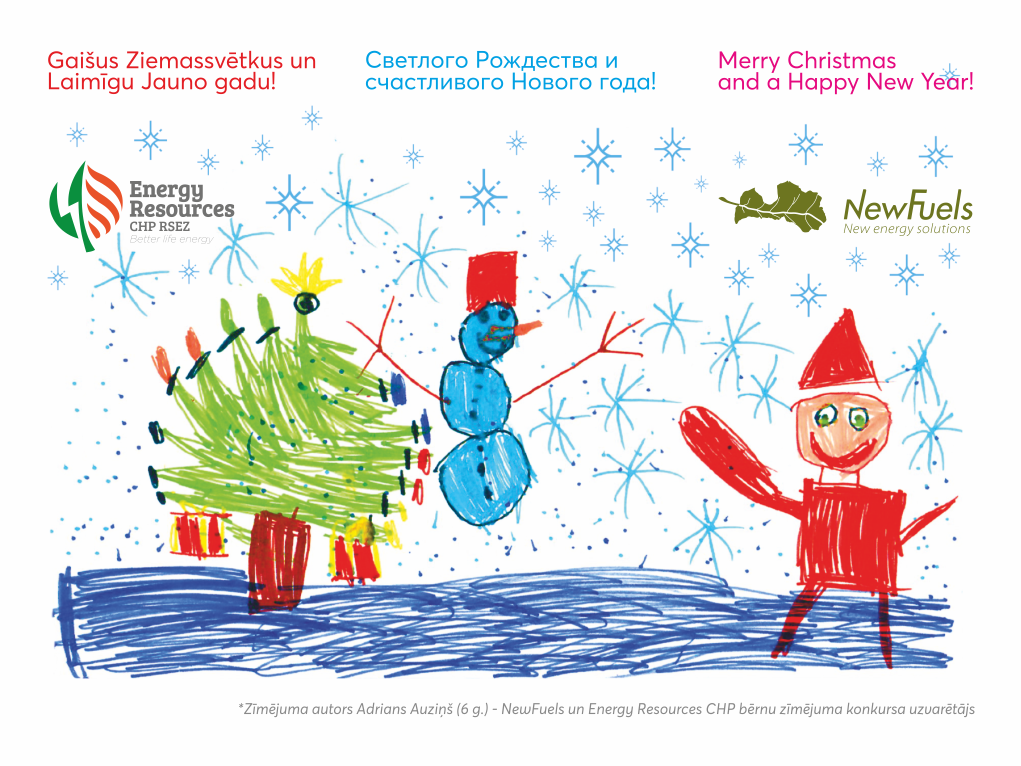 Greetings