The time of Midsummer comes, the moment when the sun reaches its highest point in the sky and nature blossoms.
We wish you to enjoy the magic of the shortest night, power of nature, smell of herbs and the time with your loved ones. And if you have the courage, stay up until sunrise and jump over fire!
Happy upcoming Ligo day!
Yours sincerely,
Roman Vdovychenko
Chairman of the Board
NewFuels RSEZ SIA
Energy Resources CHP RSEZ SIA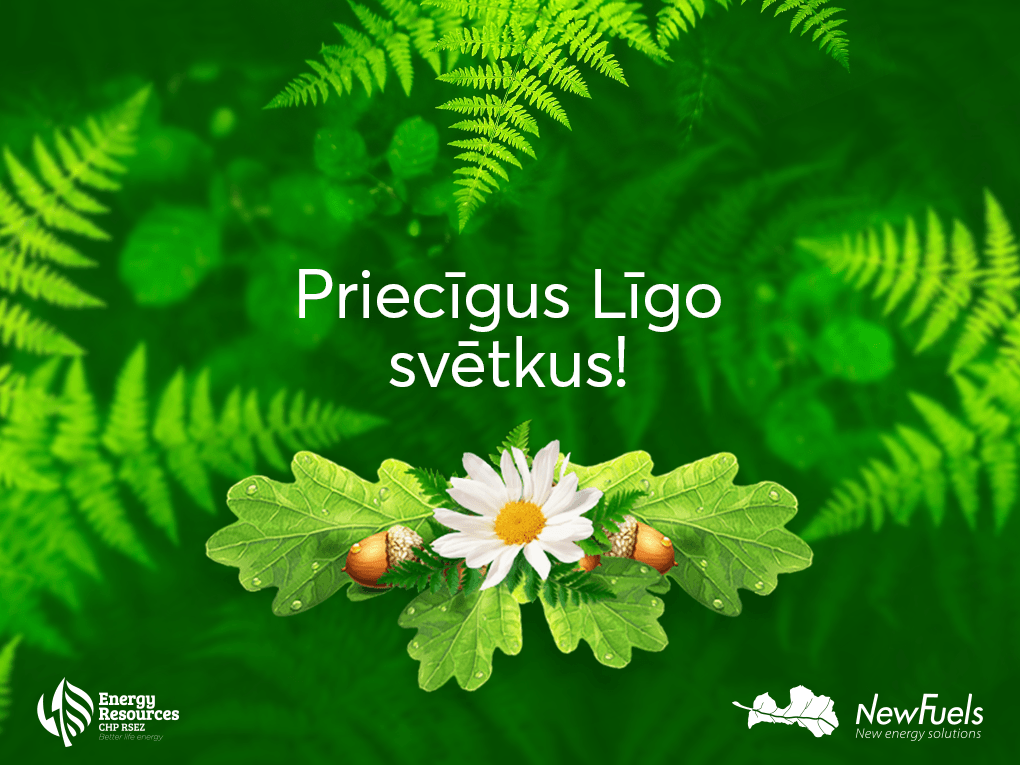 Greetings