May this holiday season
leave you with precious memories:
A Christmas filled with love and light,
perfect gifts, delicious foods,
love and joy all around.
A New Year with continuing blessings—
friends, family, good work, great fun,
and delightful surprises.
Merry Christmas and Happy New Year!
Greetings on the most anticipated holidays – Christmas and New Year! I wish you all merry joys of winter and good luck next year. May the coming year be better than the previous one, fulfils dreams and future efforts succeed. I wish you to have close and dear people around you not only during the holidays but throughout the whole year. I wish you peace of mind, confidence and happiness!
Yours sincerely,
Roman Vdovychenko
Chairman of the Board
NewFuels RSEZ SIA
Energy Resources CHP RSEZ SIA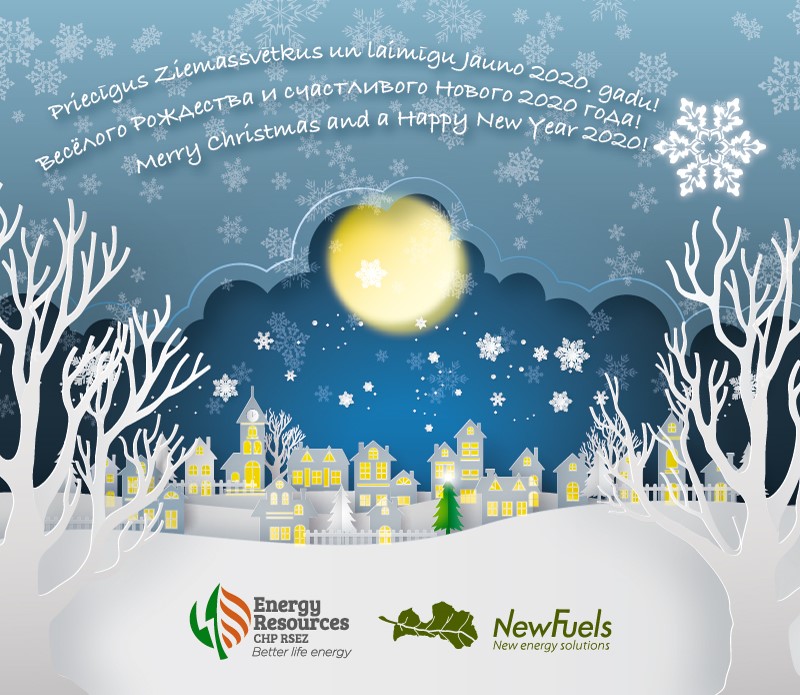 Greetings